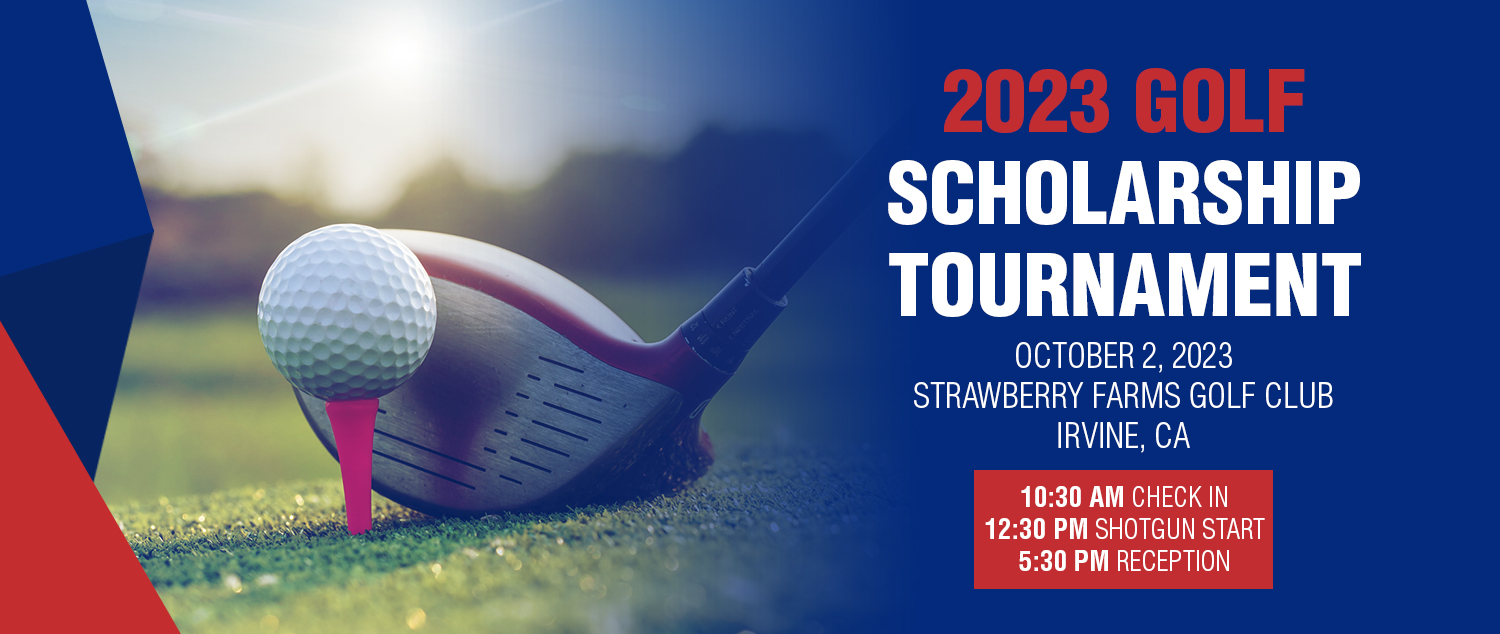 Dear Prospective Sponsor,

It is our pleasure to contact you on behalf of the Orange County Hispanic Chamber of Commerce. Be part of our Orange County Hispanic Chamber of Commerce & the Orange County Hispanic Education Foundation 2023 Scholarship Golf Tournament (OCHCC EF/OCHCC) as a sponsor, a donor, a golfer — or all three! Your efforts will help the OCHCCEF which provides programs, speakers, mentors, partnerships, resources and scholarship dollars for the Orange County Hispanic Youth Chamber (OCHYCC) and High School Career Clubs.
The Education Foundation is dedicated to developing and maintaining an educational relationship that empowers our youth not just from K-12, but beyond into ameaningful career.
Therefore, OCHCC EF is looking forward to your participation and support at the upcoming 2023 Scholarship Golf Tournament on October 2nd. Also, by being a sponsor, you will be provided with an opportunity to highlight your company to a segment of the golfing community that is both upscale and sophisticated. Gain excellent exposure and reach within the Hispanic business community through one of our corporate sponsorship programs and receive a host of value-added opportunities priced to suit any budget. All event sponsors receive a variety of benefits from their investment such as advertising, event sponsorship exposure, sampling opportunities, client promotions and entertainment. To donate an item or service for use in our prize drawings, silent auction, or for our player gift bags, please contact Edna Ruiz (714) 953 - 4289 or via email at eruiz@ochcc.com
The Orange County Hispanic Chamber of Commerce and I thank you in advance for any considerations that you give to this request.
Sincerely,
Reuben D. Franco
President & CEO
Orange County Hispanic Chamber of Commerce
27762 Antonio Pkwy SuiteL1-463
Ladera Ranch, CA 92694
Sponsorship Levels:
Title Sponsor - $20,000
Benefits include:

2 Sponsor Named Scholarships Awarded in 2023
2 Foursomes Including Lunch
2 Additional Lunch Tickets
1 Tee sign
1 Hole Sponsor (Table)
Prominent Display of Corporate Banners
Logo represented on all banners, social media, signage and websites
OCHCC Corporate Membership (Value$ 2,500.00)
Golf Ball Sponsor - $10,000
Benefits include:

1 Sponsor Named Scholarship Awarded in 2023
2 Foursomes, including lunch
1 Tee Sign
1 Hole sponsor
Logo represented on all banners, social media, signage and websites
Lunch Sponsor - $7,500
Benefits include:

1 Sponsor Named Scholarship Awarded in 2023
2 Foursomes, including lunch
1 Tee Sign
1 Hole sponsor
Logo represented on all banners, social media, signage and websites
Gold Sponsor - $5,000
Benefits include:

1 Sponsor Named Scholarship Awarded in 2023
1 Foursome, including lunch
1 Tee Sign
1 Hole sponsor
Logo represented on all banners, social media, signage and websites
Silver Sponsor - $2,500
Benefits include:

1 Foursome, including lunch
1 Tee sign
Logo represented on all banners, social media, signage and websites
Cart Sponsor - $3,500
Benefits include:

Designation as "Golf Cart Sponsor."
Logo represented on all banners, social media, signage and websites
Golf for 4 players
Custom golf cart ad/sign in each cart
1 Custom Signage Displayed at Hole
Range Sponsor - $1,000 - 2 Available
Benefits include:

Designation as "Range Sponsor."
Logo represented on all banners, social media, signage and websites
Custom signage at the range with dividers at each stall
Hot Shot Cannon Sponsor - $1,000 - 1 Available
Benefits include:

Designation as "Hot Shot Cannon Sponsor."
Logo represented on all banners, social media, signage and websites
Custom signage at cannon hole
Food Sponsor
Arrival Gift Store Sponsor - $2,500 - 2 Available
Benefits include:

Designation as "Arrival Gift Store Sponsor."
Logo represented on all banners, social media, signage and websites
1 Custom Signage Banner Displayed at Arrival Gift Store
After Party, Ice Cream Station, Taco Bar or Lunch - $1,500 - 4 Available
Benefits include:

Designation as "Food Sponsor"
Logo represented on all banners, social media, signage and websites
1 Custom Signage Banner Displayed at Food Stations & Table op signs on tables
Chamber Games and Contest ($500-$1,000- Multiple)
Benefits include:

Designation as "Game & Contest Sponsor"
Logo represented on all banners, social media, signage and websites
Custom signage displayed at Game Hole

Longest Drive (Mens and Womens)
Closest to The Pin (Mens and Womens)
Mega Putting Contest
Guess Your Distance Drive
Monster Drive
Beat The Pro
Beverage Sponsor - $500 - 4 Available
Benefits include:

Designation as "Beverage Sponsor"
Logo represented on all banners, social media, signage and websites
Custom signage displayed at designated beverage stations
Participation Opportunities
Hole Sponsor - $500
Benefits include:

Table display at hole
1 Custom Tee Sign
Participant - $500
Benefits include:

1 Player round of Golf
Lunch
Tee/Green Sponsor - $250 - Multiple available
Benefits include:

Designation as "Tee/ Green Sponsor."
Logo represented on all banners, signage and websites
1 Custom Tee Sign